Article: Hong Kong Gold Coast Piazza X Lavish Florist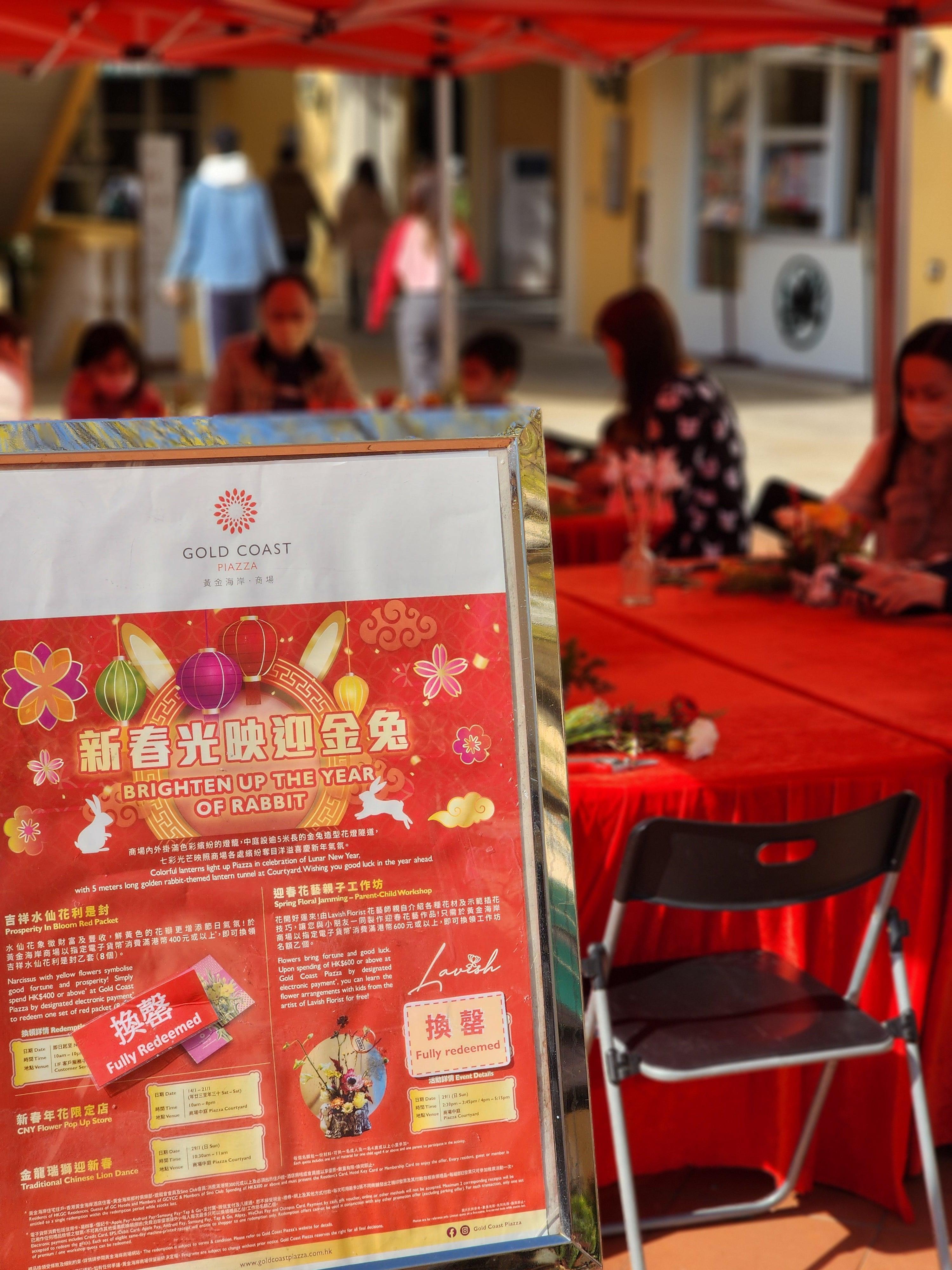 Hong Kong Gold Coast Piazza X Lavish Florist
Welcome to the enchanted kingdom of Lavish Florist, where delicate flowers meet artistic craftsmanship. Located at the prestigious Hong Kong Gold Coast Piazza, our renowned Floral Studio is dedicated to turning your special occasion into an extraordinary experience. In this blog post, we take an in-depth look at the memorise floral arrangements Lavish Florist has to offer to ensure your celebration leaves an indelible mark on the hearts of your guests.

Memorably Stunning Floral Designs:

Whether you're planning a dream wedding, an elegant gala, or an exquisite corporate event, Lavish Florist has the perfect floral arrangement to take your occasion to the next level. Our talented team of florists understand the power of flowers to convey emotion and create a captivating atmosphere. With meticulous attention to detail and an artistic touch, we design arrangements that reflect your unique style and vision.

From gorgeous tiered centerpieces to delicate handmade bouquets, our floral designs encompass a wide variety of styles and aesthetics. Whether you prefer timeless classics or modern-forward arrangements, Lavish Florist will make your floral dreams come true.

Unleash your imagination with custom floral concepts:

At Lavish Florist, we believe in the power of customization to make your event truly special. Our team of skilled floral designers will work closely with you to understand your preferences, theme and budget. By combining your vision with our expertise, we will curate a personalized floral concept that exceeds your expectations.

From selecting the best blooms to incorporating unique accents and textures, our florist crafts each arrangement to reflect your personality. Our obsession with quality ensures that each petal, stem and leaf has been carefully selected, resulting in stunning arrangements that exude elegance and sophistication.

Discover inspiring tips and trends:

As well as showcasing our stunning floral creations, our blog offers a wealth of inspiration, tips and trends for your special occasion. From expert advice on choosing the right flowers for your wedding, to creative ways to incorporate flowers into corporate events, we strive to be your go-to resource for all things floral.

Our passionate team of floral enthusiasts regularly updates the blog with articles, guides and real-life event features to keep you updated on the latest trends and innovative floral design techniques. Let us guide you through the world of floral art, enabling you to make informed decisions and create memorable moments.

in conclusion:

Make your special occasion truly special with Lavish Florist's stunning floral arrangements at Hong Kong Gold Coast Plaza. Whether you're looking for timeless elegance or contemporary style, our dedicated team will create beautiful designs tailored to your unique style and vision. With Lavish Florist, your celebration will be transformed into an unforgettable experience, leaving a lasting impression on your guests. Browse our blog for inspiring tips, trends and insights and let us inspire you to create enchanting moments in the language of flowers
Save HK$200.00
---
Gift your special someone with this luxurious Barbie Pink Bouquet. Featuring lush, expertly-crafted pink roses, this bouquet is sure to make a lasting impression.
Additionally , the perfect blend of elegance and grace, this arrangement is an exquisite statement of adoration and love.
"Shown in Luxurious size"