Lavish Florist
Graduation flowers
Graduation Flowers can also serve as meaningful keepsakes, reminding graduates of their academic journey and the people who supported them along the way. Graduation flowers act as a beautiful gesture, fostering a sense of accomplishment, unity, and celebration among graduates, their families, and friends.
Lavish Florist
Graduation Celebration
Lavish Florist's graduation celebration offerings are a luxurious and extravagant way to commemorate this milestone.
With opulent floral arrangements, exquisite embellishments, and meticulous attention to detail, Lavish Florist creates a celebratory atmosphere that embodies success, joy, and a sense of grandeur.
Lavish Florist
Graduation Bouquet
A Lavish Florist graduation bouquet is an opulent and luxurious floral arrangement designed specifically for graduation ceremonies.
These bouquets symbolize extravagance, sophistication, and celebration.
Lavish Florist bouquets are meticulously crafted with premium flowers, unique embellishments, and elegant presentation, creating a grand and memorable gift for graduates.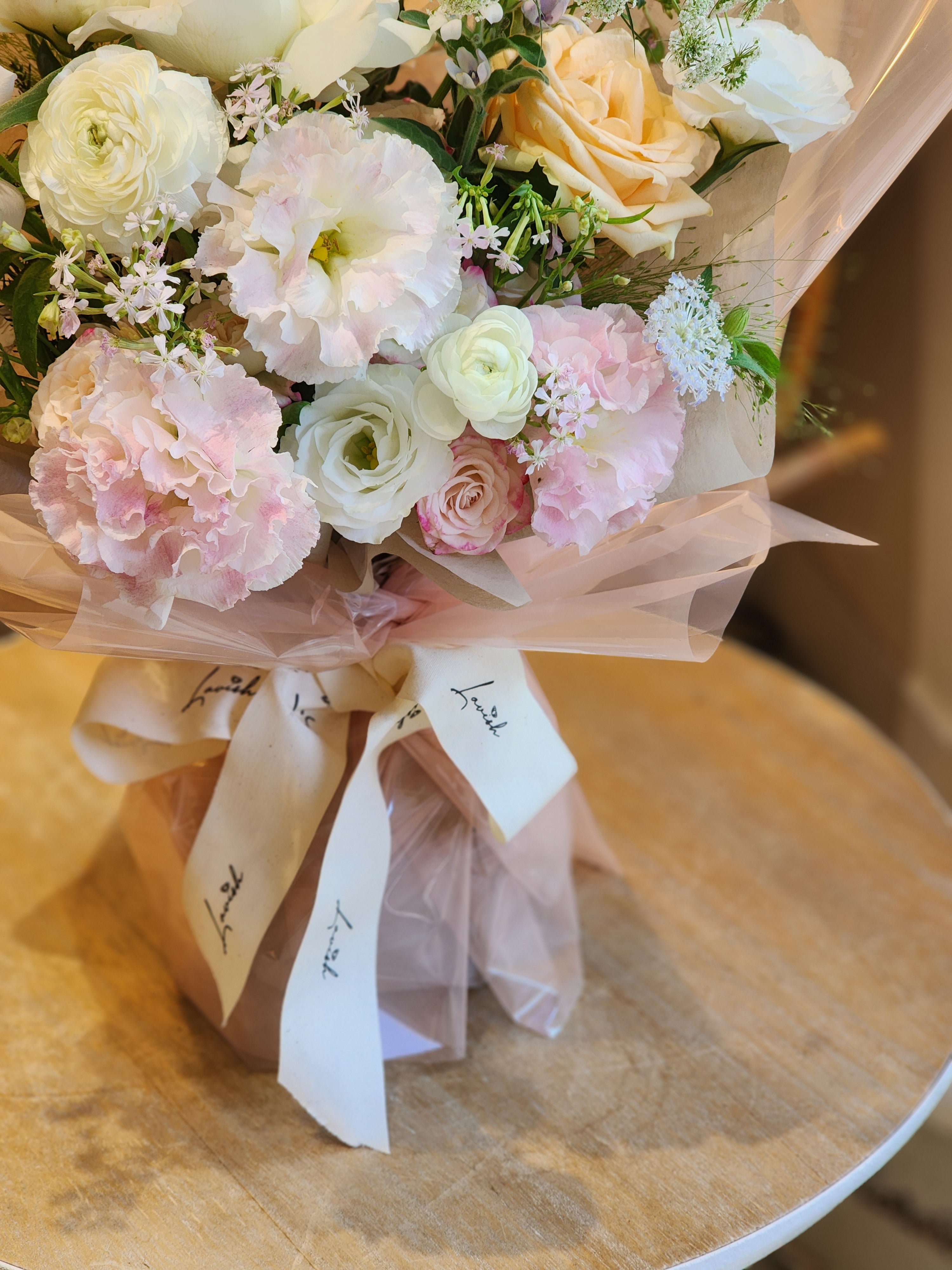 Lavish Florist
Graduation Flower meaning
Flowers hold various meanings in graduation ceremonies. Roses signify admiration and achievement, while sunflowers represent happiness and success.
Orchids symbolize elegance and refinement, while daisies symbolize new beginnings.
Each flower chosen for graduation bouquets carries its own unique symbolism, adding depth and significance to the celebration of academic accomplishments.
Free Delivery spent over $799
Save HK$100.00
---
Looking for a stunning tulip bouquet? Lavish Florist Constance has got you covered! Our Tulip Bouquet is a delightful blend of vibrant colors and elegant blooms, perfect for any occasion. Handcrafted with care, each bouquet is designed to make a lasting impression.
Whether you're celebrating a birthday, anniversary, or just want to brighten someone's day, our Tulip Bouquet is the ideal choice. With its timeless beauty and fragrant allure, it's sure to bring joy to your loved ones.
Order your Tulip Bouquet from Lavish Florist Constance today and experience the magic of flowers!